Ken Smith
Blue Arch Technologies
Blue Arch works closely with construction companies, attorney's offices and small medical practices. It is by concentrating on these very specific areas that we are able to offer truly tailored technology solutions to businesses who don't want to hire a full time employee, but who do need access to fast IT support.
Intro
We're ahead of the curve


when it comes to superior IT support
Hello, I am Ken Smith, President and Founder of Blue Arch Technology Services, LLC. I started my own IT business in 2012, with over 20 years of IT experience.  I have an MBA from the University of Maryland and a BS in Finance from Linfield University.  For nearly 11 years, I worked as Director of IT for a commercial construction company. Then, briefly working for a managed service provider, I had seen enough and knew I could do it better, faster and for a lower cost than any company I had ever seen. So, I started Blue Arch Technology Services, LLC based in Beaverton, OR.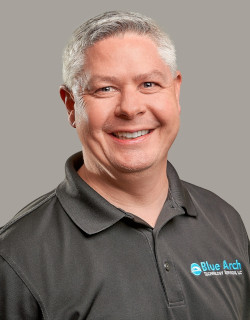 Testimonial
"We have worked with Blue Arch Technology for over 6 years. Ken and his team are knowledgeable and professional. They provide the timely tech assistance that our firm has come to rely on."