Emma Burke, LMT
Seluna Dawn Massage
Emma Burke, LMT embarked on her massage therapy career after complete healing from injuries sustained during a motor vehicle accident when pregnant with her youngest child in 2011. Because there was a baby forming inside her body, traditional western medical treatments could not be performed and massage therapy was prescribed as the main path to recovery. 
Seluna Dawn Massage clients enjoy therapeutic services utilizing Cranio-Sacral treatments, Ashiatsu (barefoot massage), Holistic Pelvic Floor Therapy, heated Himalayan salt stone massage, decompression (cupping) techniques, and their choice of a variety of essential oils.
Emma graduated from Columbia River Institute of Massage in December 2012 and has been licensed since 2013. She graduated with over 200 hours beyond the state requirement, and has accrued over 300 hours of continuing education credits since becoming a massage therapist. She's certified to perform First Aid and CPR and is a member of the American Massage Therapy Association (AMTA), where she serves as the Oregon Chapter President and also volunteers in the community at her kids' school and on the Lake Oswego Chamber of Commerce Board of Directors.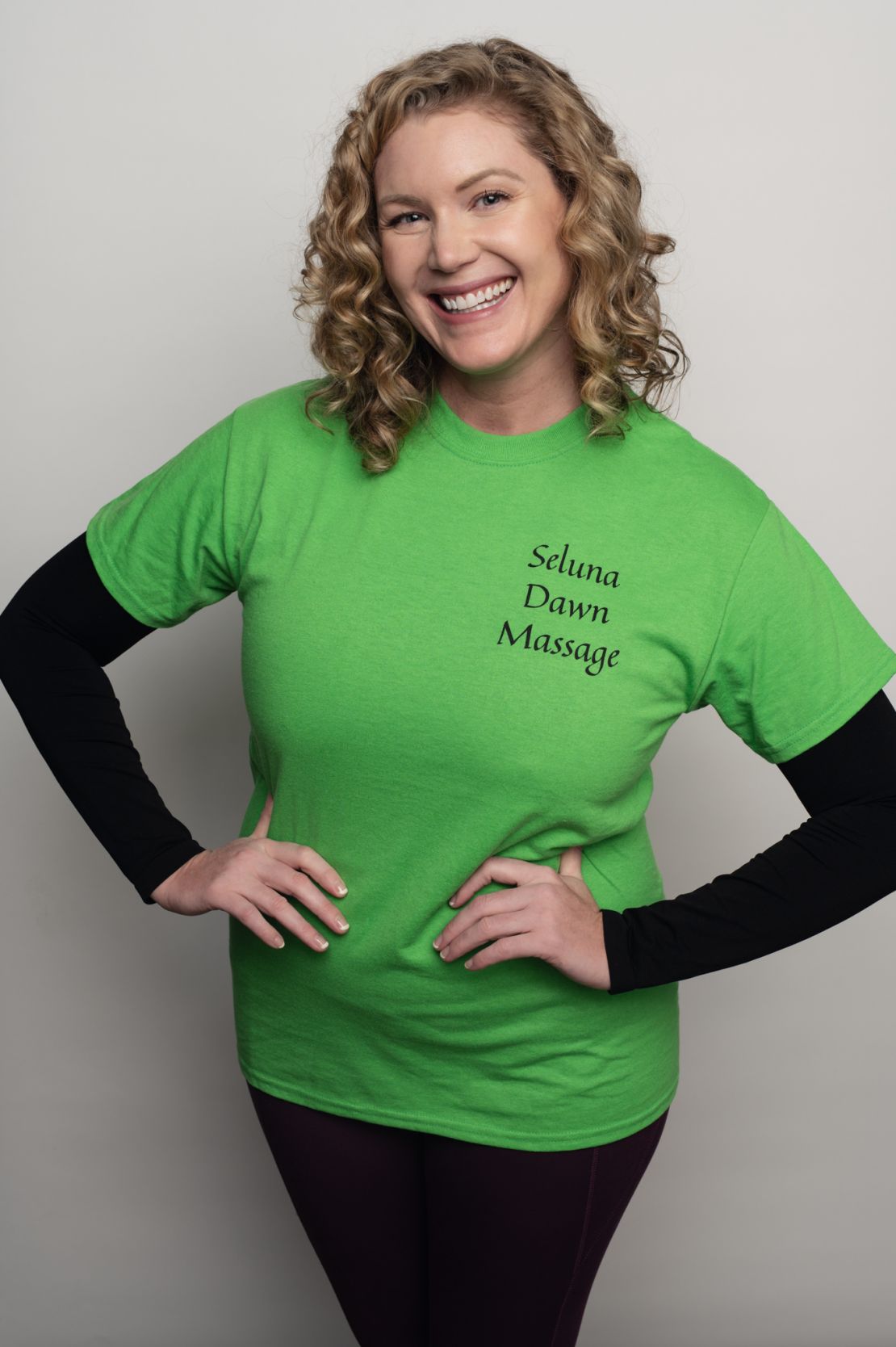 Testimonial
"Emma at Seluna Dawn goes above and beyond in her services! Self care is so important and I am so happy we found Emma! I've never left a massage location feeling so relaxed in my life! I am so excited about our family monthly massages! My husband liked his massage so much he asked if he could go two times a month!"